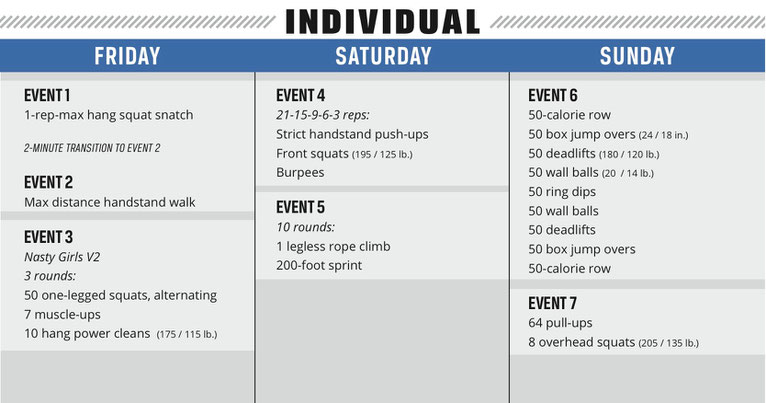 Individual Event 3
Nasty Girls V2
3 rounds for time of:

50 one-legged squats, alternating
7 muscle-ups
10 hang power cleans, 175 / 115 lb.
Time cap: 16 minutes
Notes
This event begins with the athlete on a starting mat. At the call of "3-2-1 … Go!" they move forward and perform 50 one-legged squats (25 at each designated area), then move to the rings for 7 muscle-ups, then to the barbell for 10 hang power cleans. The athlete will move the bar to the next designated lifting area after finishing the hang power cleans. After 3 rounds are completed the athlete moves to the finish mat and the event is complete.